BRAT 8 (2020) Ride and Route
We're off again on another January ride in 2020. With our biggest team to date (13 participants), we will ride to raise awareness to the needs of individuals and families affected by cancer and to encourage everyone to give to cancer research and support foundations. Our ride will start at the Red River, north of Quanah, and finish at the Rio Grande in Big Bend National Park. We will leave campus on January 4th and return to Abilene on January 10th--with cycling on the days in between.
Nearly everything is in place for the ride. We have once again been overwhelmed with the generosity of host churches along the route to provide us with places to stay each night. With a recent grant from the Academic Foundation at HSU, we have a new four-bike rack for one of our support vehicles--the other support vehicle will tow our BRAT trailer. We are looking forward to this next great adventure.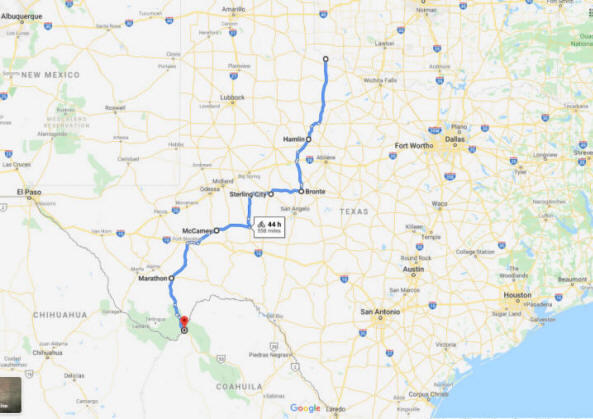 Here is a link to our FB group for our ride. https://www.facebook.com/groups/BikeRideAcrossTexas/