BRAT 7 Ride and Route - Not yet sure, but...
We are planning to ride the Katy Trail across most of Missouri in June 2018.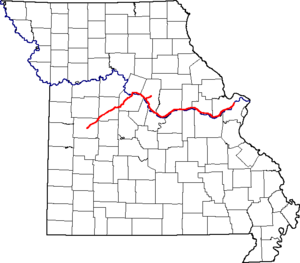 The Katy Trail State Park runs 240 miles along the old Missouri-Kansas-Texas railroad line. As a converted rails-to-trails path, the ride will be very different from our regular BRAT rides. The path is pretty flat, pretty pretty, and free from cars. We will ride trail bikes instead of our road bikes and will take a more leisurely pace--about 50 miles per day. We are also inviting HSU alumni to join us on the ride...want to go???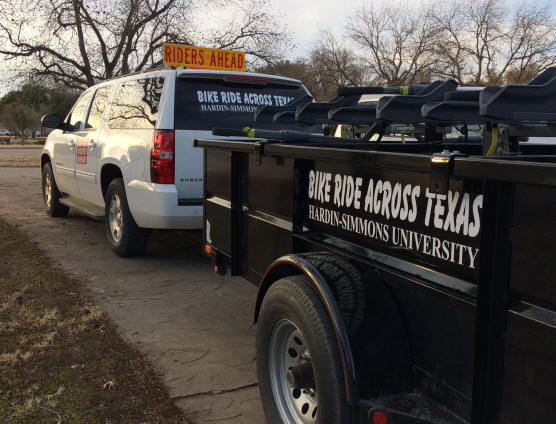 This is our new trailer. It can carry up to eight bikes and ten water-tight storage tubs. It is a GAME CHANGER!
Special thanks to Kyle Keeter and Abilene Trailer Sales for helping us get this awesome piece of equipment!!!

Compilation of Daily Video Blogs from all six rides. Sit back and enjoy!